home
about
hello everyone my name is cat and i like beans *holds up spork*
i like:
watching dumb movies and writing reviews about them
making websites
purple
chillies (growing and eating)
fighting games
bass guitar
making games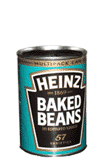 Recent posts
here's some of the recent updates to my site. i mostly write reviews but it's mixed in with other stuff, you can click the sections above each post to see more like it!
18th Jul 2021 - blog
As a big fan of rhythm games I've sunk thousands of hours in beatsaber, osu, djmax, project diva etc, but one thing I've never really had is a good way to play Dance Dance Revolution at home. Have you ever used one of these?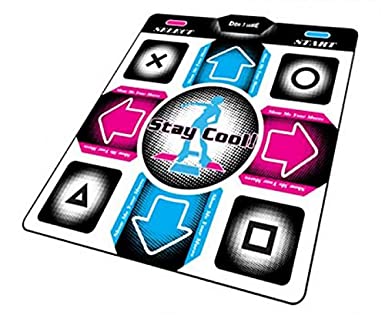 They're irredeemably terrible. They move around and fold up as you play, and the best way to use one of these is to throw it in the trash tape it down to a sheet of wood so it can't move anywhere. Even then it's a pretty limiting...
20th Jun 2021 - reviews / movies / hk-movies
The Fun, the Luck & the Tycoon - S tier (1990)
This movie is one of my favorite romantic comedy movies. It's kind of like trading places, except a rich guy (played by Chow Yun-fat, the God of Gamblers) wants to be a poor guy because it sounds like more fun, so he just leaves his old life and starts working in some low-end restaurant and makes a bunch of new friends. It's lovely.
20th Jun 2021 - reviews / movies / hk-movies
God of Gamblers - S tier (1989)
God of Gamblers is about Ko Chun, played by Chow Yun-fat, the world-renowned "God of Gamblers", a James-bond-esque figure known for his slicked-back hair and characteristic love of Feodora brand chocolates.
The film starts with Ko Chun arriving for a high profile gambling match against a rival top gambler, where Ko Chun convincingly defeats his opponent at Mahjong and dice games with eerily supernatural gambling skills. In this regard it reminds me of Akagi (or its more well known sibling Kaiji), with his over the top confidence.
The similarities end there, though, as soon after he's introduced to the major...
19th Jun 2021 - reviews / movies / hk-movies
The Return of Pom Pom - B tier (1984)
The first sequel in another Hong Kong comedy series, Pom Pom, which is a spin-off of Lucky Stars. If you liked Lucky Stars's antics like me, then you'll probably like this movie. It didn't blow me away but I enjoyed it anyway. It stars Richard Ng, the mustache guy from Lucky Stars, so it's automatically good in my eyes.
18th Jun 2021 - reviews / movies / hk-movies
Carry On Hotel - A tier (1988)
Carry On Hotel is a bit of a variety movie, with a number of different stories centering around employees and guests of a hotel. They seem to have borrowed the name for this movie fromt he british "Carry on…" series which is a strange choice.
It's basically a bunch of wacky humor with some extra elements in some of the side stories, for example one is a comedy story about a tomboy mechanic who wants to date one of her coworkers but he just keeps noticing other girls and expecting her to be his wingman. In another story Richard Ng,...
12th Jun 2021 - reviews / movies / western-movies
Eden Lake - A tier (2008)
An absolutely horrible horror movie about chavs. Would recommend but expect mental scarring.
11th Jun 2021 - reviews / movies / hk-movies
Righting Wrongs - B tier (1986)
A solid martial arts action movie starring Yuen Biao (one of Jackie's team) and a western actress called Cynthia Rockrock.
I wasn't familiar with Rockrock before this movie, and I'm not sure I've ever seen Yuen Biao in a starring role without the other dragons (Jackie & Sammo), and it actually really works in this movie. The chemistry between Yuen Biao and Cynthia Rothrock is great, and generally this made me sad that both Yuen Biao didn't have more starring roles, and Rothrock doesn't seem to have made many movies, but I'll definitely be following her from now on.
This...
10th Jun 2021 - reviews / movies / hk-movies
Fat Choi Spirit - A tier (2002)
Another gambling movie in the vein of God of Gamblers but sillier, and this one is about Mahjong, which I'm super into ever since we watched Akagi. (But I still don't understand it.)
This movie is about a prodigious mahjong player, played by Andy Lau, (who actually ended up starring in some of the God of Gamblers spinoffs alongside Steven Chow, fun fact!). I don't remember the details at this point very well but there's family matters involved, and somehow he ends up battling this mahjong scam ring who mix things up and confuse people by playing all different variants...
25th May 2021 - reviews / movies / hk-movies
The Chinese Feast - B tier (1995)
A HK comedy film with cooking contests instead of kung fu fights about a master chef who's fallen from grace and become an alcoholic, his wife who left him after he prioritized an elite cooking competition over the birth of their child, and mainly a young ex-triad loan shark who leaves to try and become a chef (for some reason) in order to move to Canada to follow his former girlfriend who moved there. He's bad at it but lands a job somehow, where he meets the fourth main character who is an inspiringly crazy young woman, anyway and gets...
23rd May 2021 - reviews / movies / hk-movies
Mr Vampire - B tier (1985)
A Jiangshi (chinese hopping vampire) movie produced by but not starring Sammo Hung (who, as I said in my Encounters of the Spooky Kind review, appears to be the originator of this movie genre). Pretty fun movie and the blu-ray is really high quality, reminds me of new fist of fury which has an unreasonably good remaster.
The taoist priest Master Kau and his inept students are hired to rebury some rich businessman's father, hoping that it'll bring his famliy more prosperity, but upon opening his father's coffin he finds the body perfectly preserved instead of decomposed, and realises he's...